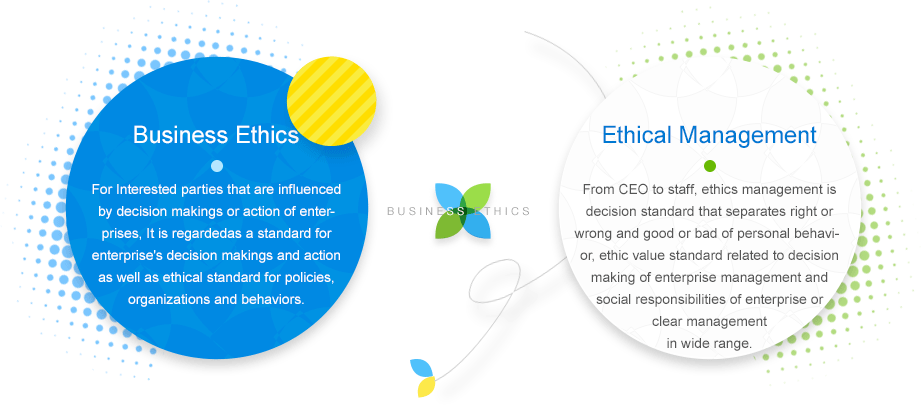 Ethics management enhances the competitiveness of enterprise

Unethical enterprise behavior brings significant risks and costs.
An enterprise that maintains ethical management prevents unethical behavior, and enhances the ethical character or it's members. Establishing ethical management will influence work attitude to enhance productivity, has been customer reliability and competitiveness.

Trial of ethical management standardization

Ethical management has been standardized and required by the ISO in the U.S. and other advanced countries advancing "Standardized Ethical Management".
Recognition of ethical management has been expanding is order to survive in an increasing by competitive global era due to crisis such as Enron or Worldcom. An "Ethical management evaluation model and evaluation index" has been developed that fits Korea's environment in order to establish and expand ethical management in Korea.

Relationship between ethical management and performance

Among Fortune 500 companies, more than 90% have established ethical systems and 84% are conducting ethical education programs. Enterprises with a global standard for ethical management are able to survive and grow.